Teachers
Headmaster William Kwok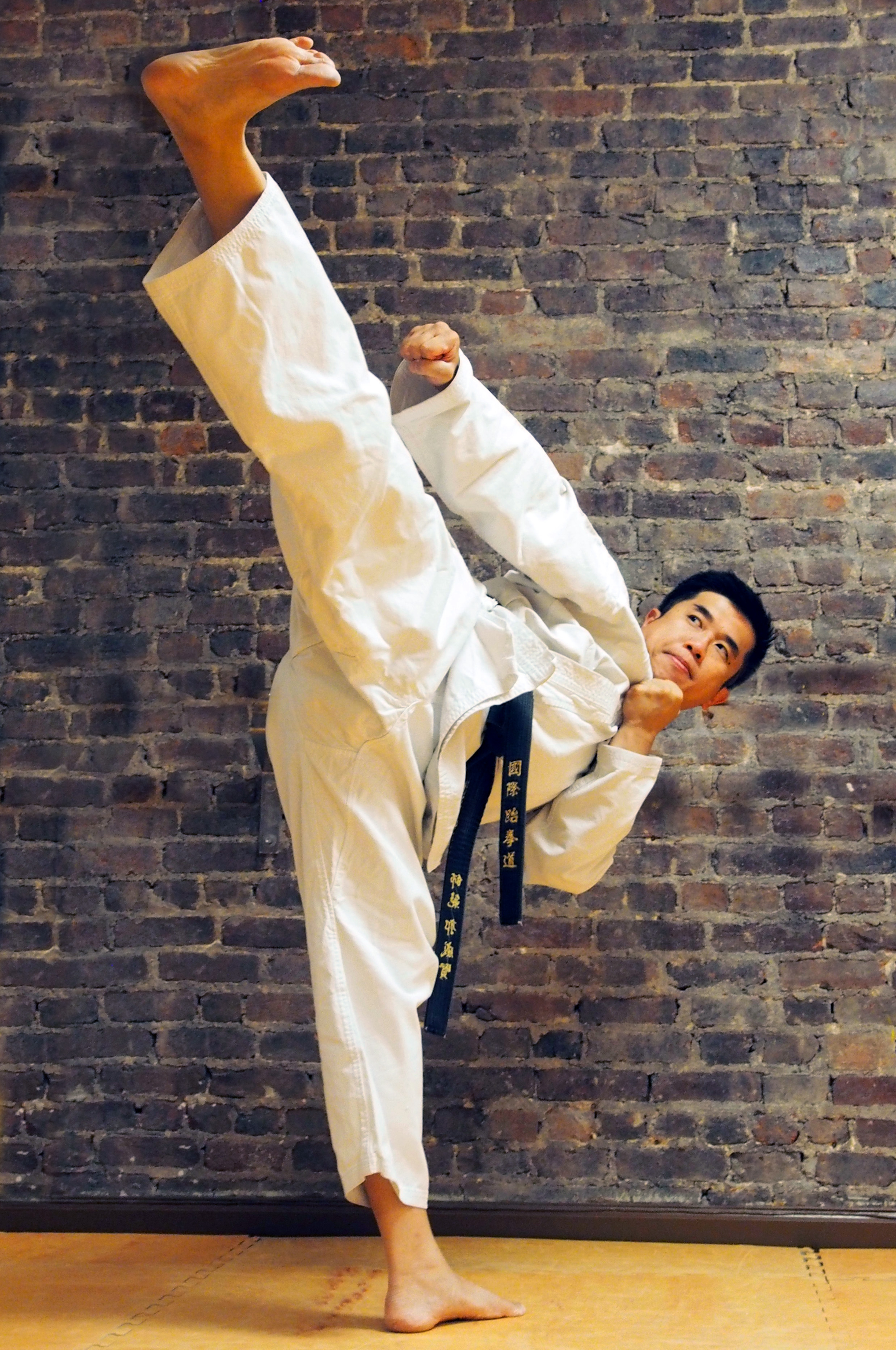 Headmaster William Kwok is an internationally recognized martial arts educator with over 40 years of martial arts experience. He is the headmaster of Gotham Martial Arts and the founder of Martial Arts Education Society. He also serves as the Co-Chair of Harvard Alumni for Education in New York City. Headmaster Kwok's experience has earned him high accolades for his dedication to enhancing the lives of others in the Asian community and Western society. As a professional martial arts educator, his mission is to provide martial arts education where more people would benefit from the mind and body integration for which traditional martial arts training is well-respected. He is currently designing and implementing an inaugural martial art inspired social-emotional learning (SEL) program for elementary schools.

Beginning in 1998, he assisted Grandmaster Suk-Jun Kim in teaching and promoting Taekwon-do. In 2007, with encouragement from Grandmaster Kim, Headmaster Kwok established Gotham Martial Arts in Manhattan and began teaching traditional Taekwon-do and Practical Wing Chun Kung Fu on a full-time basis. Headmaster Kwok has conducted martial arts education seminars at prestigious institutes including the Korea Society, JP Morgan Chase, Princeton University, and Harvard University. In 2015, he was honored with the "Community Leadership Award" by the US President's Council on Sports, Fitness & Nutrition Award. In February 2019, he was presented with the Certificate of Special Congressional Recognition for his outstanding and invaluable service to the community. Starting in 2022, Headmaster Kwok has served as a safety training facilitator for the Asian American Federation (AAF)'s Hope Against Hate Campaign, teaming up with his students to champion community safety and uphold the ethos of "Standing Strong Together.

In addition, Headmaster Kwok comes from a strong academic background. He is currently a Doctor of Education candidate in Curriculum, Teaching, and Learning at Northeastern University. His dissertation is related to implementing martial arts education and mindfulness in the US education system. Prior to that, he earned master's degrees from Harvard University and St. John's University. He also studied physical education at Columbia University. Headmaster Kwok was an adjunct professor of Managerial Studies at the City University of New York before teaching martial arts full time. To learn more about Headmaster Kwok, please click here for his Wikipedia biography.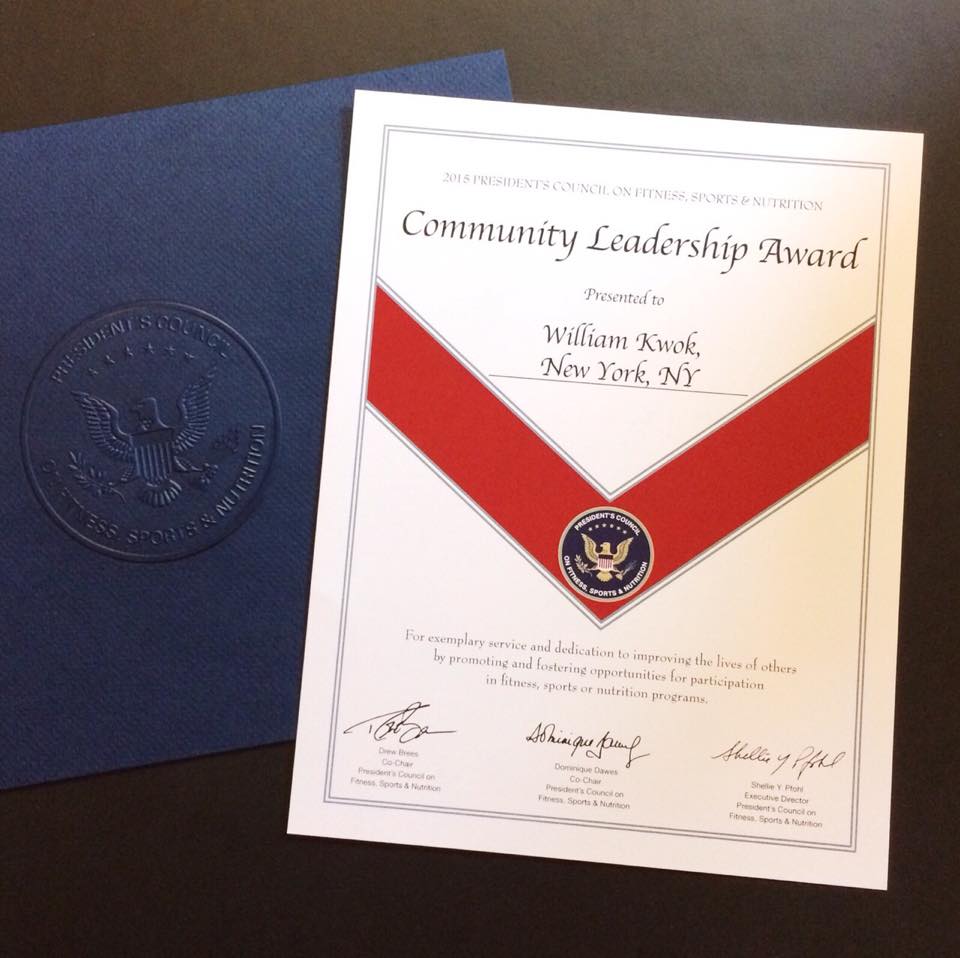 Community Leadership Award by the US President's Council on Sports, Fitness & Nutrition Award.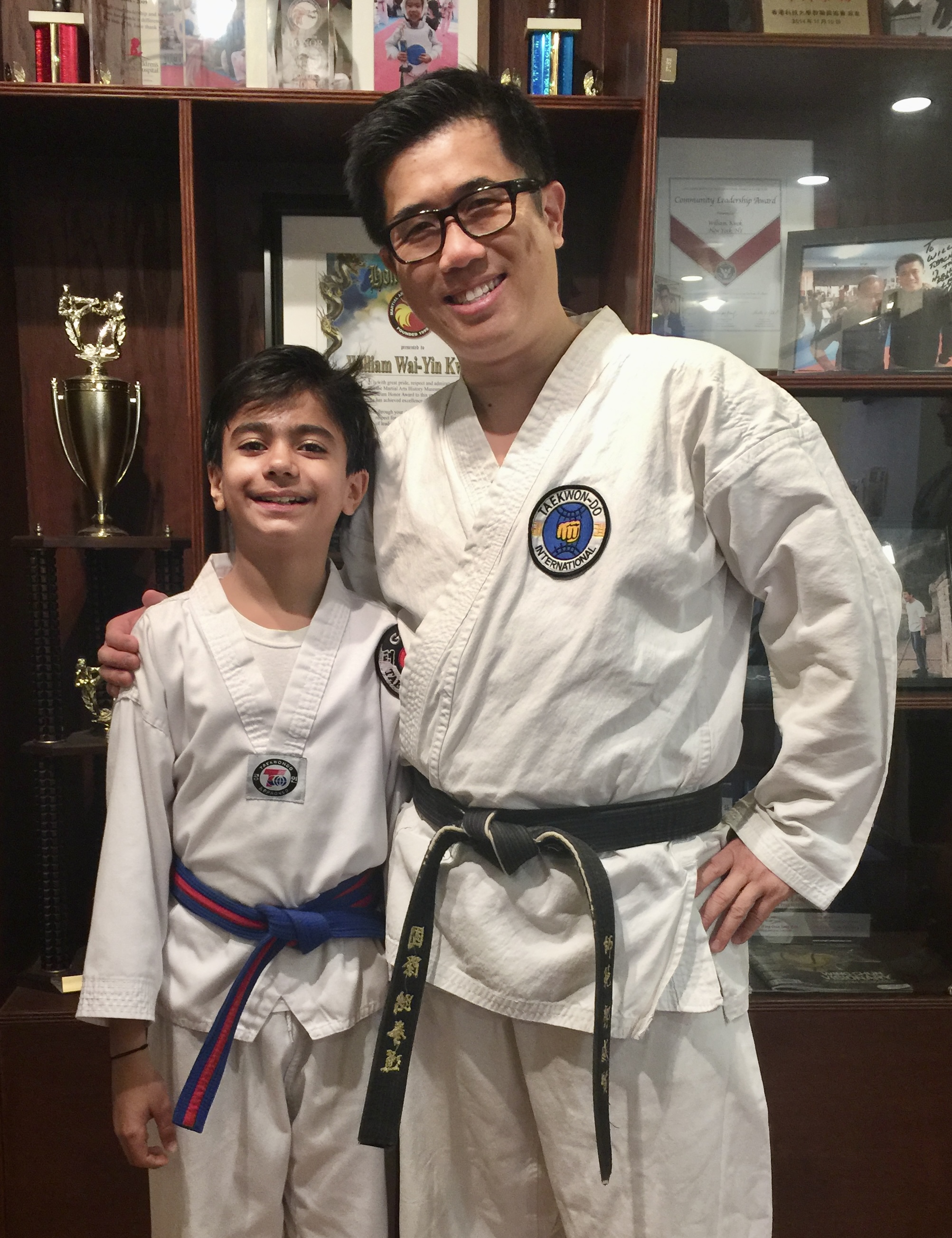 Headmaster Kwok and his student, Neel Sethi, who played Mowgli in The Jungle Book (2016)