Programs
Little Heroes
Little Heroes (Ages 4 - 5) is an 8-stage certification program designed to enhance our students' developing mental and physical skills with a fun and motivational approach. Our curriculum consists of developing eight major skill requirements that are represented by eight different colors. These skills are essential for participation in all areas of life, including school, home, sports, and other social settings: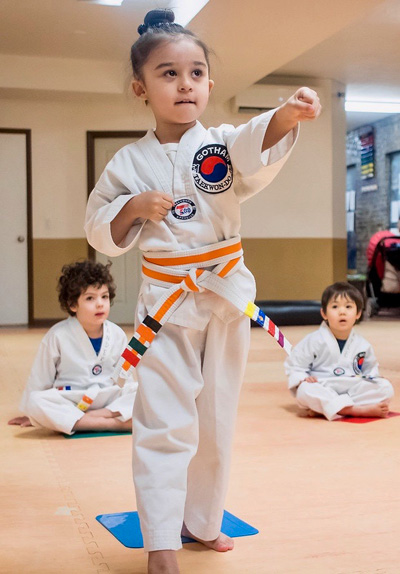 FOCUS - This skill will help your child's concentration, listening, and reaction skills.

TEAMWORK - Your child will learn to work and play alongside his/her peers. The more confident your child is while working with others, the more your child will develop character, better social skills, and leadership abilities.

CONTROL - Your child will learn about making the right decisions and know when to use/not to use their Taekwon-do skills.

BALANCE - He or she will develop good balance and better posture, which can improve other physical activities and reduce injuries.

MEMORY - We'll exercise your child's brain with mental activities to improve their thinking and memory for schoolwork.

DISCIPLINE - Your child will learn to take direction from teachers and elders, as well as take pride in doing the right thing at the right time.

FITNESS - Your child will learn about the importance of being healthy.

COORDINATION - We will help develop your child's coordination skills to improve reactions and decrease risks of injuries from physical activity.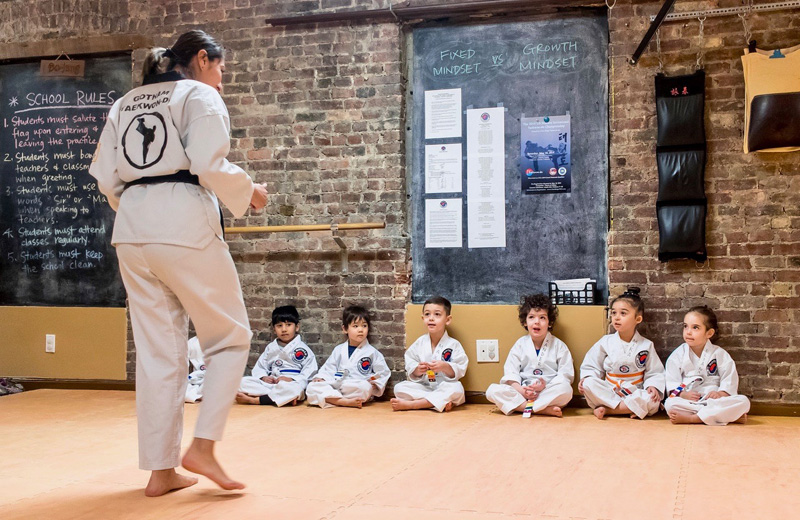 With a different skill highlighted every week, you and your child can look forward to the following:
Improvement of motor skills
Improvement of listening skills
Better study habits
Confidence
Leadership
Responsibility
Positive social interaction and working with others
Attention span
Motivation
Upon completion of the Little Heroes program, our students will receive an official certificate issued by Martial Arts Education Society. The Little Heroes program will also prepare our students for the
Martial Mind Program
and start their path towards their black belt in traditional Taekwon-do.
---
Private lesson is available upon request
- Private lesson is suitable for all students regardless of rank and age. The structure of a private lesson and lesson content is based on your personal goals and needs in Taekwon-do. Students will get quick and measurable results and the motivation to push the results further. Private lesson will allow students to receive better results in less time, so don't miss out on this opportunity!
Schedule a private lession
today.