Programs
Teens & Adults
Our Teens & Adults program focuses on traditional Taekwon-do training with a practical, non-competitive approach. Classes are run in a traditional format whilst gleaning the benefits of strength-building and muscle toning exercises. Students can progress at their own pace according to their age and physical ability. We are beginner-friendly and acknowledge individual fitness levels and goals. Class activities and exercises include drills, partner work, self-defense, sparring, and patterns. Most importantly, we believe that education for the body needs to be balanced with education of the mind. Students will find that traditional values, such as respect and discipline, translate to other areas of their lifestyle.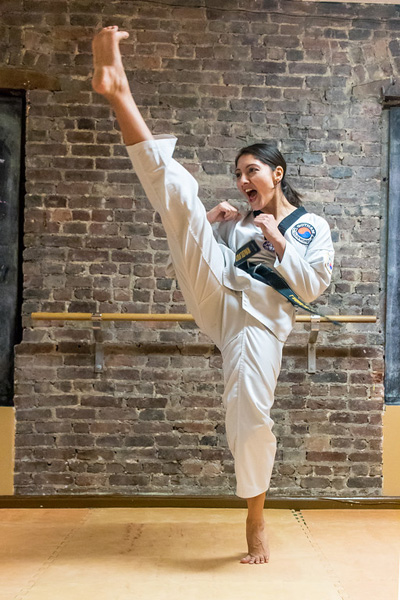 Students can expect to develop:

Self-Defense
Fitness
Coordination
Speed
Flexibility
Focus and concentration
Coordination
Personal growth
Conditioning Class - This 30-minute class is strategically designed to offer you a healthy dose of high intensity training. We will target a certain area in each class, i.e., legs, arms, core; new challenges will be introduced to increase your strength and speed as well as to help you to get in shape. Qi-gong practice will also be incorporated in this class to help you improve not only external energy, but internal energy as well! Stretching is another key element in this Conditioning class to help you to maximize your flexibility.


---
Private lesson is available upon request
- Private lesson is suitable for all students regardless of rank and age. The structure of private lesson and lesson content is based on your personal goals and needs in Taekwon-do. Students will get quick and measurable results and the motivation to push the results further. Private lesson will allow students receive better results in less time, so don't miss out on this opportunity!
Schedule a private lession
today.